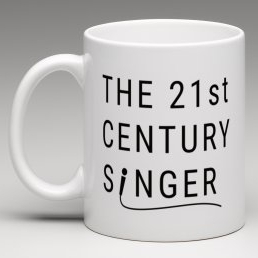 A new Zine for Singing Artists
october, 2017
LETTER FROM THE CURATOR: "Welcome to the First Issue" by Susan Mohini Kane
OPERA

The first Opera Philadelphia 017 Festival
A New Company in Dallas looks promising
Chinese Opera Controversy
Opera Needs to Tackle its Biases

FESTIVALS

Resonant Bodies Festival
Fringe & Arts Festivals
2017 Rock Rio Festival
Music by Women Festival - Call for Participation

UNIVERSITY

Princeton Concert Series
Peabody at Wolftrap
CCM Embedding Artists with Seniors
ACTIVIST

We Shall Not Be Moved - new opera
Inuit-Style Throat Singing
Lin-Manuel Miranda Lobbies Washington

POLITICS

Malaysia: Cendana
Hurricane Relief Concerts
The Pope Approves...
Busking Auditions?

HEALTH & WELLNESS
INSPIRATIONAL STORY OF THE MONTH
PERFORMING TIPS IN THE NEWS
TRAVEL TO HEAR IT

Traditional 'Fado' Singing in Lisbon
Sacred Harp Shape Note Singing in Anniston, Alabama

Heather Fetrow's new CD: Voices of Women-From Unknown to Renowned
welcome to the first issue
Hello Dear Singing Artists & Teachers,
Welcome and thank you for subscribing! This Morning Coffee News Zine for Singing Artists has been a long time dream for me and I'm happily amazed it is finally getting to you! I hope this service will help you keep up-to-date on this varied and wondrous field of the performing arts, without having to sift through all the news stories from all over the world.
My job is to get alerts on news about singing, opera, performing arts, and entertainment; read articles about corporate and non-profit events and initiatives; read stories about health & wellness, politics, travel, and history as they relate to the arts; subscribe to professional associations in the performing arts and read their journals; and finally peruse the blogosphere on related topics and write my own blog.
This zine is curated to be relevant to working artists and their teachers. It is news that might inspire and inform your own work. I hope you will find collaborators and like-minded tribe members in these pages who are out there making their differences in the world, just like you.
I will also be highlighting one artist's project per issue. If you would like your project to be highlighted or would like me to publish your Letter to the Curator, please contact me at the21stcenturysinger@gmail.com. Now, get yourself something warm and comforting to drink and enjoy this inaugural issue of The Morning Coffee News Zine for Singing Artists.
Doing my very best for you, ~Susan Mohini Kane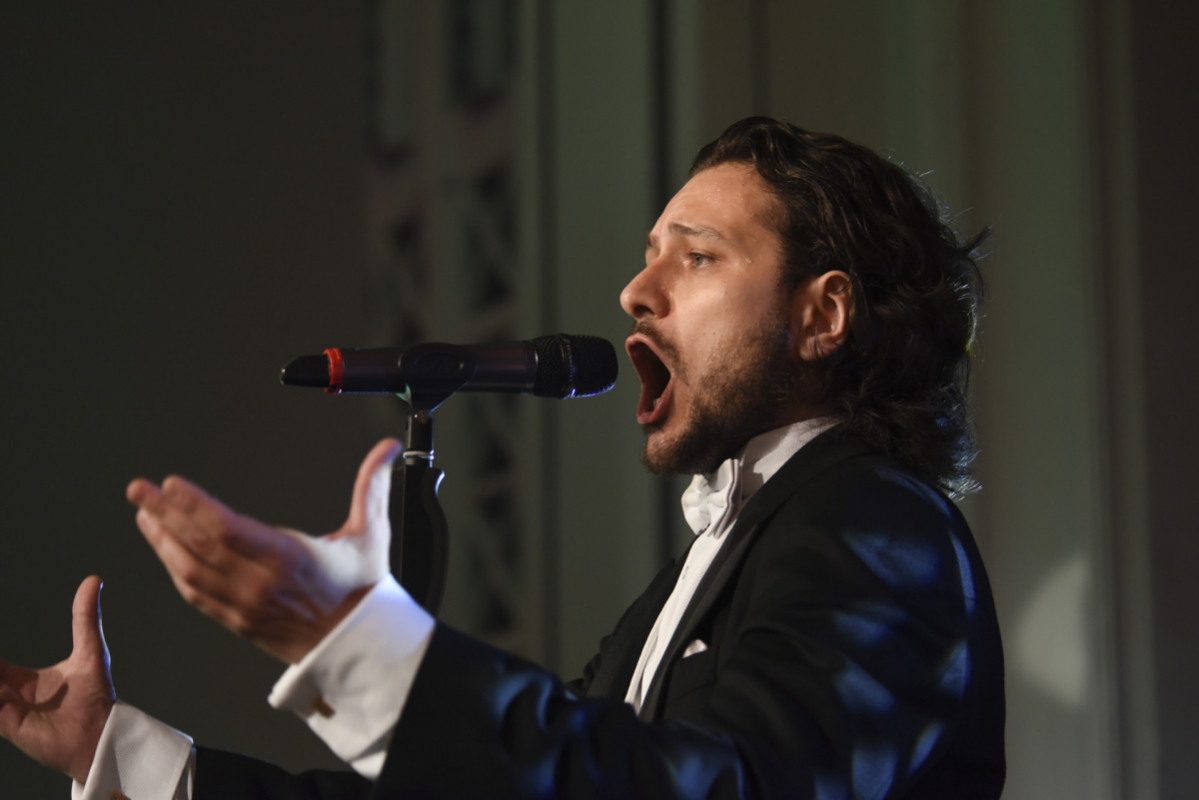 Opera, Festivals, UniversitY
opera
Opera Philadelphia "O17" Festival
Opera Philadelphia's ambitious "O 2017" festival offered six different productions, plus a guest artist recital (Sandra Radvanovsky), in seven different creative venues around Philadelphia during an eleven-day period. I know of no other opera company that comes close to this kind of festival! Philadelphia is hoping to bring tourists into town and they are using the genre of opera to highlight Philadelphia's long history. Opera Philadelphia's new festival, September 14-25, 2017, was chock full of new works, including three world premiers: Elizabeth Cree, We Shall Not be Moved, and The Wake World; and innovative ideas: Monteverdi's Tancredi e Clorinda paired with Beecher's I Have No Stories to Tell in the museum space; alongside the more traditional fare: The Magic Flute & Marriage of Figaro. As this festival is going on as I write this article, the reviews are just coming in. So far, it is We Shall Not Be Moved that is getting all the great press (See more about this opera below under the heading: ACTIVIST). Check out the festival's site here
TWO TRENDS AT WORK: Place-based art is the hot new thing because there are governmental grants at all levels (city, county, state, and national) that will support it. As the creative economy grows, our elected officials see the benefit of the arts to their cities, counties, and states. Philadelphia is doing works based on the stories of their city. In Los Angeles, The Industry (opera company) highlights the culture and history of their city and thereby not only making the news, but also being awarded large place-based grants by local corporations and governments. The other trend at work is the large immersive event. Like Cochella, Santa Fe Summer Opera, and other summer festivals, the consumer can go to one place and see many events. It's live binge watching! This trend is usually effective in the summer months, at least for opera, and is usually effective with non-classical music. I'm excited to see how it works for Opera Philadelphia. I'd love for this festival to be artistically and financially successful. Go Opera Philadelphia! You are paving the way for all of us!
New Company in Dallas Looks Promising
On the weekend of September 14-16, the American Baroque Opera Company made its debut in Dallas, Texas with an opera cabaret called Masquarade. Eric Smith, viola da gamba player and artistic director, is committed to doing period music on period instruments. Most importantly, by the reviews, it seems he wants to let the singers actually sing and not try to sound "baroque." This first concert and the one following, about the prohibited operas of Handel, are concerts of arias and overtures to give the new audiences a taste of the larger productions to follow. They will do a full production of Handel's Alcina in March. The group is also working on a a new transcription of a Caldara opera never before seen. This group seems to be steeped in scholarly sensibility of the 17th and 18th centuries, but also looking forward to making fun experiences in a 21st century fashion. It's a group to watch! You can read their first review right here.
Chinese Opera Controversy
Bright Sheng's opera: Dream of the Red Chamber is the largest American opera to tour China. Staging in Beijing, Wuhan, and Changsha, the home town of Mao Zedong has been a source of much controversy. Apparently the effort to shorten the epic novel into two hours and writing it in English has offended some people. The novel is such a beloved cultural treasure that there is an entire field of study, called Redology, to write about and interpret the influences of this great book. For the show, originally commissioned by San Francisco Opera and debuted in San Francisco in 2016, to get into China, it had to replace the South Korean leads with Chinese leads. Korean entertainers are banned in China, ever since Seoul decided to use a US anti-ballistic missile system last year. Even with these concessions, China's National Centre for the Performing Arts pulled out, saying their audiences simply wouldn't appreciate it, especially being sung in English. The show finally found Poly Group, "one of China's largest weapons makers," (Financial Times, ft.com) to co-produce the show in China because Poly Group owns 55 theaters there. It is a volatile climate for artistic freedom in China right now and many works, especially in English or on religious themes, have been banned. The line changes every day. For Red Chamber, the composer, director, librettist and set designer are all of Chinese origin, so that helped get the show a green light. Though there are over 500 characters in the original novel, this opera has had to narrow them down to seven. That may be one of the many reasons it has gotten some push back from the Chinese people.
We tend to think that politics has nothing to do with opera or the arts but that has never been true. Cultural heritage is sacred everywhere. There were politics at play as early as the 11th century when a nun dared to write chant and it was banned and the music destroyed or hidden for centuries. We know that our artists have trouble getting visas to work in other countries, even our own, due to politics. As artists, we need to get involved where we can. I'd love to see some of us become elected officials who could actually make a difference in the policies we all live by. Bravi tutti to Bright Sheng, the San Francisco Opera, and all those involved in bringing this epic work to the west and back again to the east. There is an entire section on politics in the arts and another on activism: now you know why!
For more news and specific stories about current opera productions, auditions, etc. please become a member of Opera America. Click here.
Opera needs to tackle its biases
Lindy Hume of Opera Queensland talks about her love-hate relationship with traditional opera. I tend to agree with her views. Some of the most transcendent music in the world is found in opera. Many of the best pieces are written by, directed by, and feature white men. The inherent bias and misogyny in our beloved art form sometimes gets to me. For me, it's a feeling of betrayal. New opera is truly tackling this history and I'm so glad of that. I'm happy Lindy Hume was able to write such a lovely piece on this usually unspoken issue. Check it out here.
Festivals
Resonant Bodies Festival
September 5-7 saw the fifth year of the Resonant Bodies Festival in Brooklyn. The founder, Lucy Dhegrae, just wanted singers to sit down and listen to each other. Now their mission is to TO SUPPORT THE GROWTH AND EVOLUTION OF CONTEMPORARY VOCAL MUSIC AND VOCAL ARTISTS. That's YOU! Next they go to Chicago and Sydney. This is a festival for singers. Check out their link and get busy doing something like this yourself, or applying to sing with them. If nothing else, go to the concerts and/or donate! This is a great group.
Fringe & Art Festivals
We are starting this Zine at the end of the summer so I'm looking forward to covering the summer festivals in 2018! Still there are a few late summer festivals that are worth a mention. Illinois can boast the Elgin Fringe Festival in September and its full of eclectic and fun acts including classical music and classical theatre. These play along side comedians, bands, spoken word, film, and visual arts too. The trend of the immersive event is perfect for Fringe Festivals. What's great about Elgin's is that there are so many local entertainers involved! Again, place-based artists win the day. See their line up right here.
Philadelphia Fringe Festival was September 7-24, right in line with Opera Philadelphia's O 17 Festival. Good planning, right? Check it out here.
Melbourne's Fringe Festival, October 4-22, 2017, calls itself "a celebration of cultural democracy and art for everyone" (Melbournefringe.com.au). Being in such a large city, it can afford to bring artists from abroad but it spends most of its resources on developing local groups to take part. What a great idea! Check out their programs right here.
Carifesta (the Caribbean Festival of the Arts) was in August (18th-27th) of this year but merits mention due to its focus on local artists and its partnership with Canadian artists and other Central and South American countries. There are many local artists involved too and even an Fringe section of the festival. I'm sure getting people to visit the Caribbean before hurricane season is crucial and this event lasts ten days (this seems to be the usual length of these large immersive events). Field trip! Let's plan to go next year. You artists who are in any way connected to the any of the countries involved, could apply to perform. Get more information right here.
2017 Rock in Rio Festival, Sept. 15-24
Why would I add this particular festival to a zine for classically trained singers? Well, I think we all love Lady Gaga, that's why. Lady Gaga crosses genres and surprises you every time you listen. I find her music videos to be small scale grand operas. Her ideas and risks are huge. So, yeah, I follow her. When I saw the news story that she was cancelling her concert at the Rock in Rio Festival this year I clicked! This week she announced that she suffers from fibromyalgia, a disease that affects the whole body, in fact she was hospitalized to deal with it. "Brazil, I'm devastated that I'm not well enough 2 come to Rock In Rio. I would do anything 4 u but I have to take care of my body right now," Gaga tweeted Thursday morning. (LA Times, 9/20) "I ask for your grace and understanding," Gaga wrote, "And promise that I will come back and perform for you soon."
Being a performer is truly hard on the body. To have enough stamina to perform night after night requires great health and the discipline to keep it great. The older performers we see on stage today (Dolly Parton, Paul McCartney) are in their 70s and can keep up the hard physical work of a world tour! Our thoughts and prayers go out to Lady Gaga as she fights this difficult disease. And, we can all learn from her tweets to her fans. So gracious!
Music by Women Festival
Call for participation in the Music by Women Festival at Mississippi Women's College in Columbus, MS, March 1-3, 2018 (Deadline in November). They are taking performers as well as scholars. I just love to see these little festivals pop up at universities. I used to have the Athena Festival for Women Composers of song and piano pieces. This was in the little town of Murray, KY back in the 90's. It was a great project that lasted almost a decade and kept going after I moved to LA. We discovered lots of great songs by women that are now in the common repertoire for college students. So I say, apply to perform here if you have music by women in your repertoire. There is more work yet to be done! Click here for more information.
University
heavy duty concert series at Institute for advanced studies
I had never heard of the Institute for Advanced Studies in Princeton, NJ, a mostly scientific campus for scholars to do their research in a supportive environment free of academic duties, until I saw this concert series advertised. This community is special in that it is all professors, no students. The concert series is curated by their artist in residence who organizes these free concerts mostly for their community. The concerts are meant to be interesting, stimulating, and of exceptionally high quality - like everything else on this campus. Einstein spent the last years of his life there as have many Nobel Prize winners. The part of the series that is of interest to us singers is the professional choir that will be singing on this series: The Crossing. "The Crossing is a professional chamber choir conducted by Donald Nally and dedicated to new music. Consistently recognized in critical reviews, the ensemble regularly collaborates with some of the nation's most accomplished ensembles and creative composers. It is committed to working with creative teams to make and record new, substantial works for choir, most often addressing social issues." Check out the Institute for Advanced studies here. Check out The Crossing here.
Peabody Students Sing Wolftrap
So good to see Denyce Graves' students getting a leg up by presenting an afternoon of songs and arias at the famous Wolftrap concert venue. Their coach has been working them hard, says the news story, though there is no name to that coach. (check out the news story here) When looking into Wolftrap I discovered that it isn't just a summer opera program, its Wolf Trap National Park for the Performing Arts with over 100 acres, several theatres, educational programs, and several concert series that offer over 100 concerts every year in every genre of music. Lots of music students from Peabody Conservatory at Johns Hopkins University in Baltimore get opportunities to perform there. This is a blossoming trend in universities all over the country called Community Engagement. There is good grant money for these programs. At their best, they are win-win propositions: both parties get good benefit from the partnerships. Let's get all our university music programs in partnership with professional venues.
CCM Embedding Artists with Seniors
My alma mater, The University of Cincinnati, College-Conservatory of Music and Twin Towers Senior Center made a great partnership. The Twin Towers established an artist-in-residence program where music students apply to live and perform in the senior center near campus. The student lives for free but provides free concerts for the senior center. The program started with two students and is so successful, it is now up to six. "They perform one recital per month and socialize with the community's residents throughout the year in discussions and open rehearsals." A wonderful idea we should do at every university arts program! Here's the info.
ActivistS
We Shall Not Be Moved
The world premier of the opera We Shall Not Be Moved by composer Daniel Bernard Roumain and director and choreographer Bill T. Jones and librettist Marc Bamuthi Joseph, all three black men, is about the bombing of the Philadelphia Black Liberation Group called MOVE's house in 1985. Using many genres of music including spoken word and R & B, this opera couldn't be more timely. It's about society failing our children in a moving story with great music. Great reviews in Philly!
Inuit-Style Throat Singing
Tanya Tagaq, one of Canada's most esteemed contemporary performers just did a show in September for a sold out audience in Portland. She is an award-wining artist with a huge following. Her show is about bringing awareness to the violence against Native American women and also to the earth with traditional Inuit-influenced style of throat singing. Here's a short clip.
Lin-Manuel Miranda Lobbies for National Endowment for the Arts
September 12 & 13, Lin-Manuel Miranda and his dad hit the halls of Congress. They met with everyone they could to ask for the National Endowment for the Arts to be enhanced instead of eliminated as Congress is threatening to do. Follow his lead and call your own representatives. You can do that here. The timing of Lin-Manuel's visit was crucial as the Senate deliberates on the new FY2018 funding level for the NEA and NEH after the House proposed $145 million for each agency (a $5 million cut from last year). He urged Senators to consider increasing the funding level to $155 million for each agency.
Politics
Malaysia: Cendana
Cultural Economic Development Agency called Cendana has just been launched in Malaysia. This is a great story. Izan Satrina Mohd Sallehuddin was the CEO of her own performing arts agency in Malaysia simply called My Performing Arts Agency. In that capacity Ms. Sallehuddin realized that there has to be a collaboration between the arts, government, and corporations for the public good. She was doing lots of lobbying to bridge the gap between these three entities when she saw that the Prime Minister was going to be a guest at an event she was attending. She grabbed the opportunity to pitch to him.
"Izan says that she pointed out to the PM that while the Government has pushed for the development of the creative industries, it has not optimized the heart of creativity and innovation – arts and culture. Arts and culture is where your ideas come from, your edge, your rawness, your stories. It is the heartbeat of the ecosystems in the cultural economy."
So after many meetings with the PM's committees and local arts organizations, Cendana was launched on June 1, 2017. When asked what arts will be funded she replied, "The National Culture Policy has already defined arts and culture, but for Cendana, we are looking at the platform, what the artists are expressing with their art, what they believe in, what they are artistically passionate about – that is what we will support."
Read more here.
Hurricane Relief Concerts
With the hurricanes in Texas and Florida, many arts organizations are holding fundraisers to help the victims. So far I have found concerts in: Owensboro, KY, San Francisco Opera, and Painted Sky Opera in OK City. ASCAP has also generously donated $25,000 to its members who have suffered damages in these hurricanes. Houston Opera temporarily closed down and has now changed venue for rest of the season due to damage in their performing venue. I'm looking for the concerts that are raising money for Houston Opera. Please let me know if you find any.
the Pope Approves...
Commemorating the 70th anniversary of Italy's National Association of Traveling Performers, Pope Francis acknowledged that the life of a traveling performer "is not an easy life," often requiring them to go to places "that don't always appreciate the social value of this type of show." He told them, "Do not be discouraged, continue on your path so that our cities and our countries do not lose the taste for this peculiar beauty through your presence, your art, your joy." (Quote from here.) He was speaking with circus performers but I suppose his words could also be applied to all traveling performers everywhere. So glad he weighed in. Its good to have the pope's approval.
Busking Auditions?
In central Melbourne, Australia, people want order in the streets so community leaders are proposing that buskers go through a public audition for the privilege of busking. They want harsher noise restrictions as well. Supporters say that by auditioning they can keep the street artists and bring more awareness to local artists. The buskers themselves are not happy. They feel its too much to go through for the opportunity to make very little money on the street. In this ongoing struggle for good, accessible public art, what do you think they should do? Post your answers in the comment section at www.the21stcenturysinger.com.
Health & Wellness, Inspiration, Tips, Travel
Inspirational Story of the Month comes from China. 30-year-old busker, Li Yingxia, lost both her legs in the 2008 earthquake. She is singing to get a better pair of artificial legs. Li has a list of songs and charges 20 yuen ($3) per song. She works every evening from 6:30 pm until sometimes after 1 am. She feels she really doesn't sing super well but she has to do it for her income. Imagine if she had to audition like in Melbourne! Her story is both heartbreaking and inspirational. Read it here.
Benefits of Singing: Every month there are new stories on the health benefits of singing and/or listening to singing. This is heartening in that these articles come from all sorts of different sources. This month's article is from The Health Site. 8 Amazing Health Benefits of Singing. Enjoy!
Performing Tips in the News
Slow Down & Reflect
Sometime musicians come up with helpful little tips to inspire us to keep going as musicians. This month Sonicbids blog asks us to slow down and reflect on our music careers. Suzanne Paulinski writes a section on strategies for success and she says that if we do slow down and reflect on our careers we will have three benefits: She says it helps you bring clarity to what you are doing; it helps bring structure; and it helps bring confidence. I know I could use all those things. Maybe you could too. Slow down, reflect, even meditate. Check out Suzanne Paulinski here.
How to Find Time
Many musicians must have day jobs. That's just a fact of life. So, how do you find time to really perfect and promote your music when you have to spend time at the day job? Bandzoogle.com has a guest blogger, Bree Noble, who has some advice including what to do with your lunch hour. These little tidbits of advice may or may not resonate with you. It is my practice to take good advice wherever I can get it. I like her ideas. Check them out here.
Jennifer Hudson Coaching
I really like Jennifer Hudson. Her voice and talent are exciting and certainly the real deal. Her coaching advice offered on Billboard's site seems a bit trite to me. Nothing is simple when it comes to having a singing career, not even for Jennifer Hudson. Still, you might want to hear what she has to say. If so, click here.
Travel to Hear It
Traditional 'Fado' Singing in Lisbon is getting lots of attention these days. To learn about FADO, listen to a clip here. Go to the Bairro Alto restaurant in Lisbon to hear it live. Field trip, anyone?
Sacred Harp Shape Note Singing in Anniston, Alabama. It is almost surreal to hear these congregations get together and sing this music. The very specific sacred music is a community building activity that has lasted for centuries. For over 100 years this particular Baptist church has gathered the day after Labor Day to sing together. For more information on this type of singing check out fasola.org.
Check out Heather's new CD Project
She worked hard and got her funding through Hatchfund. You can donate now. Heather took my 21st Century Singer class at Angels Vocal Art Summer Opera Intensive in 2016. There she came up with her own mission and several project ideas that related to her mission. The next year when she had the opportunity to act on one of those heart-felt passions, she took the leap! She and her collaborator decided to make a CD recording of music by women. They have started recording now and are even commissioning a new work by a woman composer. She needs a bit more help to fund her performances and the commission. Please add your two cents!
THANK YOU
Thank you for reading the first issue of The Morning Coffee News Zine for Singing Artists! Please let us know what you liked or would like to see more of. We are on this journey together and I'm here to serve you! Email me at: the21stcenturysinger@gmail.com. And remember...
SING LIKE IT MATTERS ... BECAUSE IT DOES
Sincerely,
Susan Mohini Kane, founder of THE21STCENTURYSINGER.COM